The Alps to Ocean Virtual Fitness Challenge takes you 180 miles through the iconic Alps to Ocean trail in the stunning South Island of New Zealand.
Each time you complete a distance based exercise activity such as running, walking, cycling, swimming etc you advance along the map from the Mount Cook area to Christchurch.
The perfect tool for maintaining focus and motivation whether you are training for an event or just wanting to have fun while keeping fit!
Team up with friends or work mates or go it alone.
Add the impressive Alps to Ocean Virtual Challenge medal to your collection today!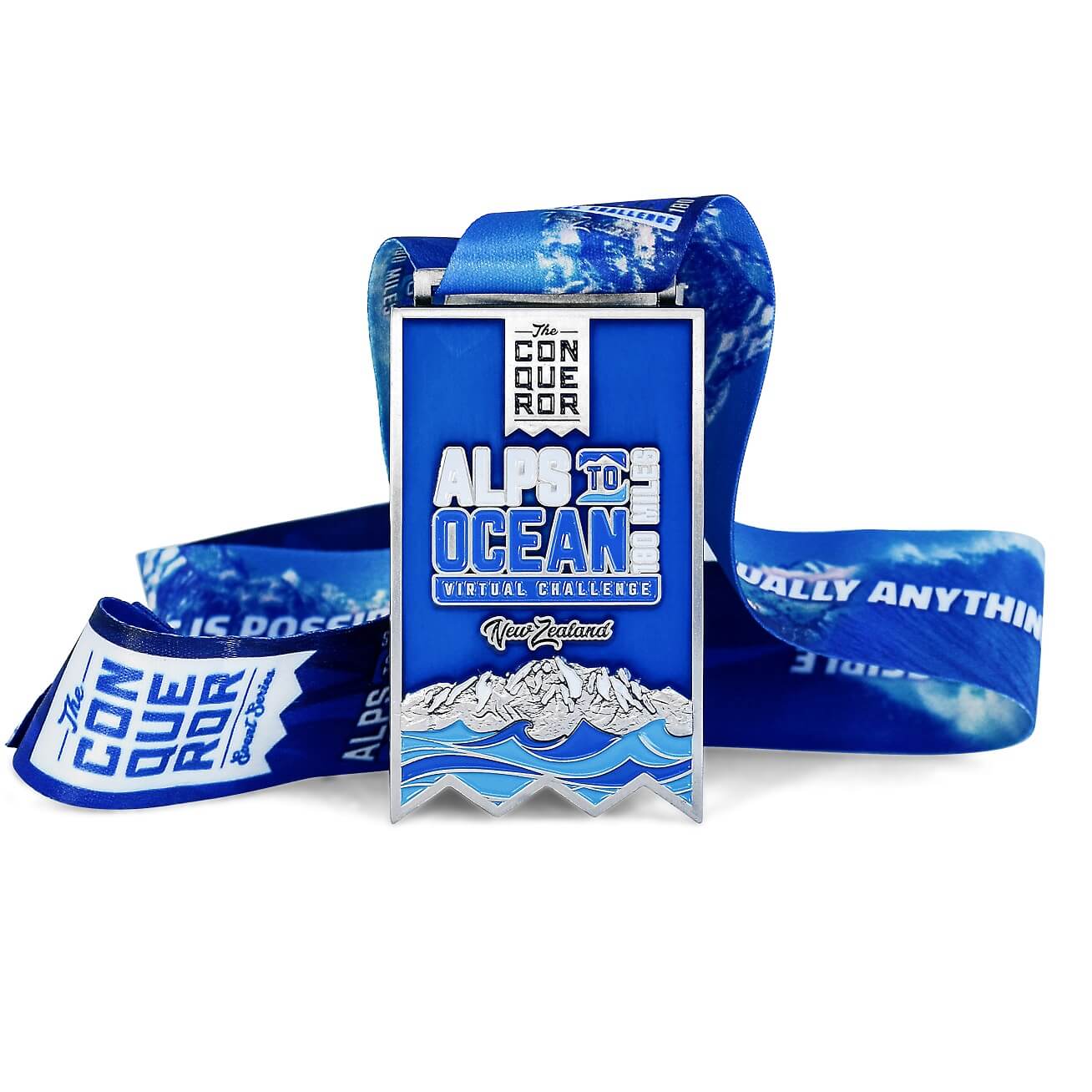 Celebrate your achievement with a stunning, limited edition Alps to Ocean Virtual Fitness Challenge finishers medal.
Medals get mailed to you once you have completed the challenge and are guaranteed to stand out in your medal collection!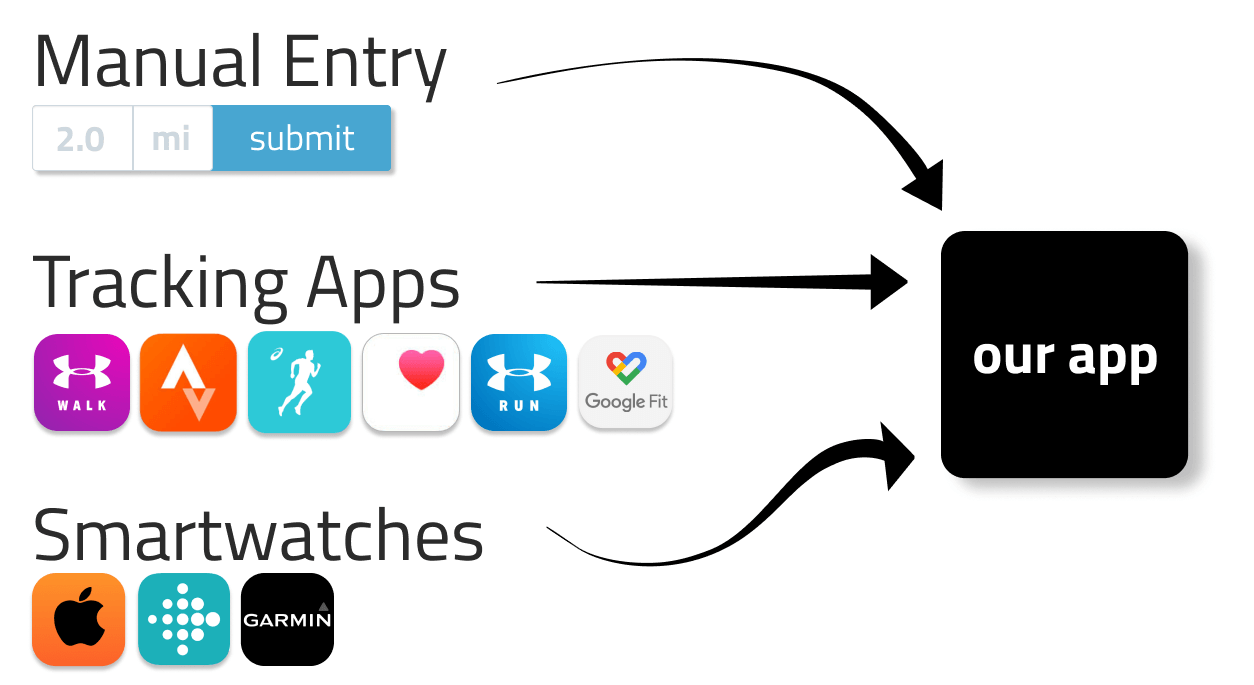 You can track all your miles (km's) directly into our mobile apps (iOS and Android).
You can enter an activity into our app either by manually entering its distance or by syncing your activities from your favorite fitness tracker or smartwatch.
Your Leaderboard, Your Way
View weekly, monthly and all time leaderboards.
Compare your progress against your team, those you follow or everyone.
Filter the leaderboard to compare your progress against other runners, cyclists, walkers or whatever type of exercise that you do.
NEW – Set up a "Community" and filter the map and leaderboard to only show people and/or teams who are part of that community. Perfect for corporate wellness programs, clubs or schools.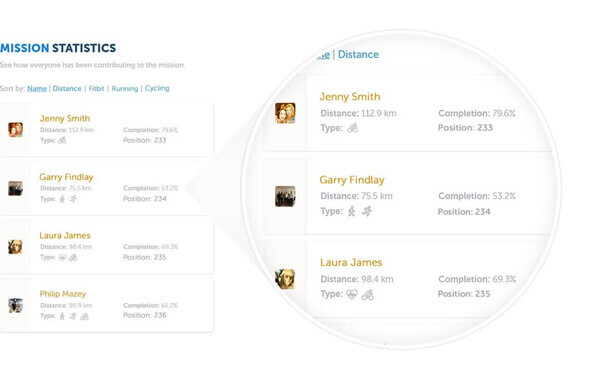 Plant Real Trees as You Progress
We will donate for a tree to be planted for every 20% of the challenge you complete. There's no extra work or cost for you — just make sure you keep exercising!
By the end of the challenge you would've planted 5 trees. Imagine what we can achieve as a community! So far we have planted more than 450,000 trees since August 2020.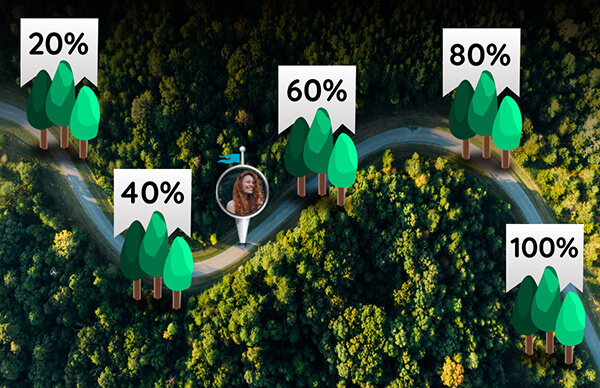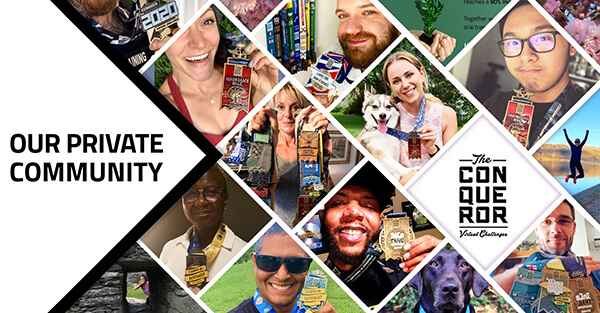 Find positive accountability
Each participant gets access to our private Facebook group. Words cannot describe how awesome our community is — seriously they can't.
People from all over the world will encourage you, share their stories, wins and loses with you, and make you feel part of our tribe. Once you've signed up we will send you an invitation link.
Not your average t-shirt range!
Take your pick from two designs in men's and women's styles, a huge color range and sizes XS-4XL. Shipped to you once you begin your challenge.
(Select your apparel after purchasing the medal + apparel option)
Women's Tank
1 design | 11 colors | XS-XL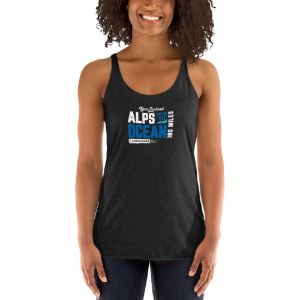 Men's Tank
1 design | 4 colors | XS-XL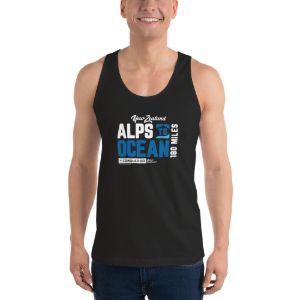 Women's T-Shirt
2 designs | 12 colors | S-2XL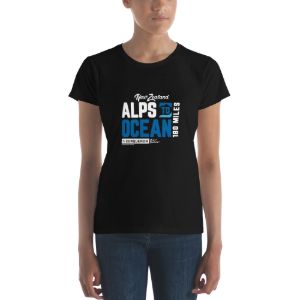 Men's T-Shirt
2 designs | 10 colors | XS-4XL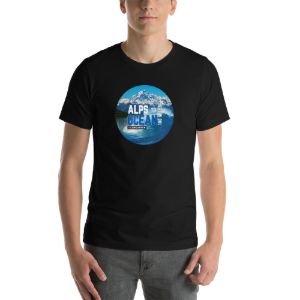 Access anywhere
Login on the web or through our 4+ star rated iPhone or Android mobile apps.

Team or solo
Get a group of friends or workmates together and share the load or take on the challenge by yourself.

Choose your own timeframe
Pick your start date and chose how many weeks you want to set as your goal to complete the challenge depending on your exercise type, fitness level and how many other people there are in your team (if any).

Multiple exercise types
Any distance based activity can count towards reaching the finish line. Do cartwheels if that's your thing.
What's It Going To Take?
Enter as an individual or in team. Choose a completion timeframe that suits you best. You can change this at any time.
Choose a completion timeframe
180 miles equals
15.0

miles per person, per week.
COMPLETION DATE:
27 October 2021
Enter The Alps to Ocean Virtual Challenge
GET 20% OFF for
Alps to Ocean
Through the New Year Promotion:
20% OFF For 2 challenges
FREE Conquer 21 for 3+ challenges
━
Choose from 17 other challenges
Earn stunning finisher's medals
Start off 2021 strong
Make exercising a habit
Achieve your 2021 fitness goals
Entry + Medal
US $29.95 | UK £24.95 | €28.95
Entry into the challenge
Stunning finishers medal
Virtual postcards along the way
Enter solo or as a team
Track progress on our mobile app
Street View of your virtual location
Personalized digital certificate of completion
Medal dispatched on completion
Entry + Medal + Apparel
US $59.95 | UK £49.95 | €57.95
All of Entry + Medal
Choose any t-shirt or tank top
2 Alps to Ocean designs
Over 10 colors
Men's and women's styles
Sizes XS – 4XL
Free global shipping on apparel
* You can select your apparel anytime after purchase
Thank you to our supporters








Frequently Asked Questions
You've got questions, we've got answers - let's do this!
Still have more questions? Click
here
to contact us.
How do I enter a distance towards the challenge?
You can log distances using two methods
Manually - Either on the web or via our iPhone and Android apps. Select your exercise type, add a distance and boom, you're done. You can add a screenshot of your tracker if you wish but it is not required.
Automatically – Via the range of apps and devices that we connect with. Currently we support: Apple Watch, Apple Health, Google Fit, Garmin, Fitbit, adidas Running, Map My Run, Map My Ride, Map My Walk, Runkeeper.
What's stopping someone from cheating?
We do have a number of ways that we can detect cheaters, however we do realise that no matter what we do or how we structure it people are always going to be able to cheat if that's what they want to do. E.g. Put their Fitbit on their dog!
There are no prizes for first place.
If someone wants to cheat then they are only really cheating themselves and wasting their money.
How long does it take to complete the full distance?
 The amount of time it will take you or your team to complete this journey depends on your fitness level, exercise type and team size. 
You can set your own timeframe goal from 1 week to 18 months to complete each challenge. This goal can be easily changed at any time if you want to extend or shorten it.
When can I register for the challenge?
You can start this fitness challenge any time and from any location around the world. Registrations are open now so feel free to sign up and make a start.
We've made it as flexible as possible so you can backdate your start date to whatever date you want as long as it's after the date we launched the challenge.
Can I enter multiple challenges at once?
Yes - You can enter as many challenges as you like and post your distances to each of the challenges.
You can either post all your distances to all of your challenges or you can decide what types of distances go to which challenges. e.g. you might want to send your walking distances to one challenge and your cycling or swimming distances to another challenge. It's completetely up to you.
What types of exercise count?
You can log most types of distance based exercise such as running, walking, cycling, swimming, rowing etc. For other non distance based exercise such as yoga or cross fit, we have a handy conversion chart that converts time doing these activities into distance equivalents that you can use.
Can I log multiple exercise types?
Yes - You can log any distance based exercise that you do. The common ones that we have icons for are:
Running (indoor and outdoor)
Cycling (indoor and outdoor)
Rowing
Walking
Skiing
Swimming
Eliptical
Wheelchair
All others can be logged to the "other" category.
You can also convert other exercises such as sports that you play or going to the gym etc into distances. We can provide information on some ways to do this.
How long does the challenge go for?
You get to choose how many weeks you want to aim to complete the challenge from 1 week to 18 months. This goal can be easily changed at any time if you want to extend or shorten it.
And you can change this goal as many times as you like during the event.
How do teams work?
Teams are a fun way to take part in The Conqueror Virtual Fitness Challenges.
**Note that each team member is required to purchase their own entry into the challenge. Each team member will receive their own medal at the end**
Basically you share the distance with the other people in your team.
Your team will have your very own team icon on the map.
Each time a team member posts a distance your team icon will advance up the map.
Your team will also be represented on the leaderboard.
You (as in you personally) will also be able to see information about your own achievements and rankings separate from the team.
The distance doesn't have to be divided evenly among team member. You can team up with guru athletes and people just starting out!
So hustle up your friends or workmates and join the fun!
From which countries do you accept entries from?
We warmly welcome entries from all over the world and we offer global shipping on medals and apparel.
On average we have people from over 80 countries from around the world enter our challenges each month!
Join our global community of virtual fitness enthusiasts!
How do I access the challenge once I've signed up?
The Conqueror Challenges are powered by My Virtual Mission which is our own web and mobile application that we started in 2013.
When you sign up for the challenge you will automatically be set up with a My Virtual Mission account where you can log in and access the challenge.
How much does it cost to enter?
Please view the pricing on the pricing table above.