Enter to WIN 1 Year Worth of Virtual Challenges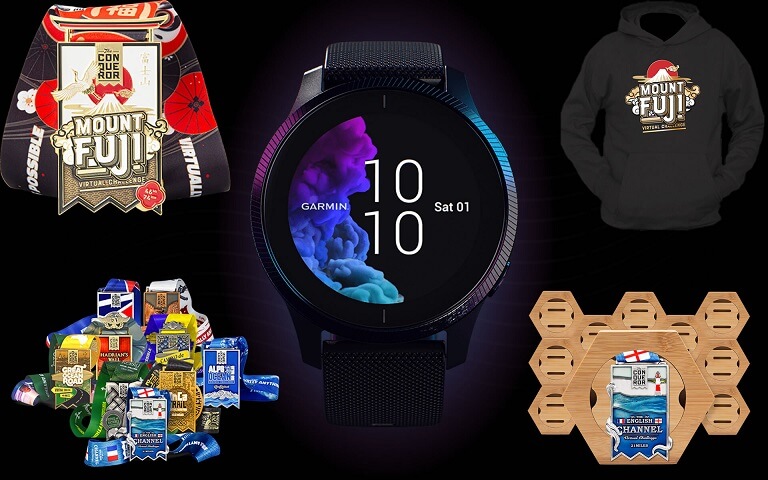 1x Garmin Venu
9x Any Conqueror Challenges
10x Honeycomb Medal Hangers
1x Mount Fuji Apparel
1x Mount Fuji Virtual Challenge
4x Any Conqueror Challenges
10x Honeycomb Medal Hangers
1x Mount Fuji Apparel
1x Mount Fuji Virtual Challenge
4x Any Conqueror Challenges
5x Honeycomb Medal Hangers
1x Mount Fuji Apparel
1x Mount Fuji Virtual Challenge
2x Any Conqueror Challenges
5x Honeycomb Medal Hangers
1x Mount Fuji Apparel
1x Mount Fuji Virtual Challenge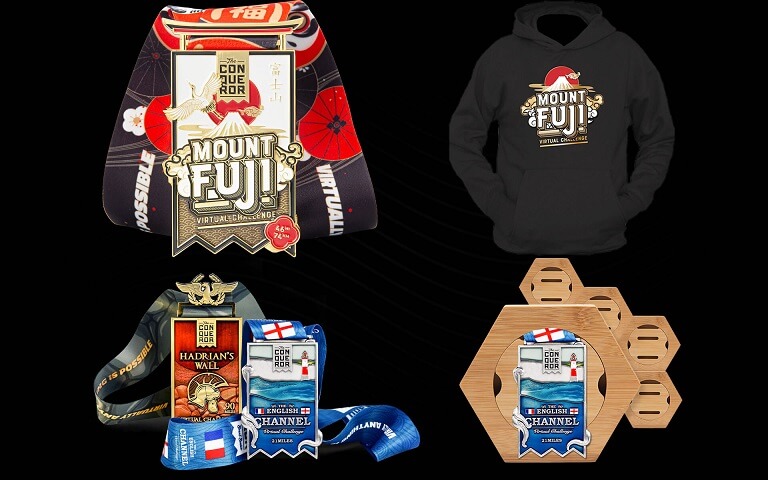 5th and 6th Prize – Worth $195
2x Any Conqueror Challenges
3x Honeycomb Medal Hangers
1x Mount Fuji Apparel
1x Mount Fuji Virtual Challenge
3x Honeycomb Medal Hangers
1x Mount Fuji Apparel
1x Mount Fuji Virtual Challenge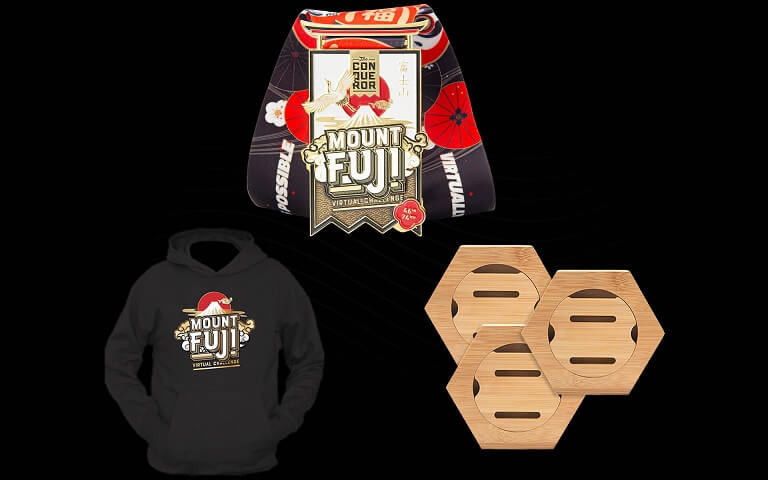 Step 1 — Enter the Giveaway
Entering the giveaway is simple — just pick an Enter action and submit your Name and Email Address (make sure you type them correctly because that's how we will contact the winners).
Step 2 — Earn extra chances
You can 10x your chances of winning by earning more entries to the extra actions that are provided in the table.

Most of them take very little time to complete, plus they're fun — you get to learn why The Conqueror was started and also to vote on your favorite medal designs.

Want to wore A LOT more entries? Share this giveaway with all your friends through the link provided in the table and your total entries will skyrocket in no time.
Step 3 — Watch Out for the Results
We will announce the winners on 25 November at 8AM Pacific Time (4pm UTC). If you entered the giveaway, we will automatically send you an email with the results — so stay tuned.

Until then make sure to go and do as many bonus actions as possible to increases your chances of winning.