Conquer Your Fitness Goals With Every Mile That You Do!
Spice up your motivation for running, walking or cycling (or any distance based exercise) by taking on one of our virtual fitness challenges.
Each challenge can be completed in the timeframe that suits you, either individually or in teams.
Connect your favorite fitness apps or manually log your running, walking, cycling etc distances on our award-winning "My Virtual Mission" mobile app or through our website.
Make Every Mile Count!
One Year No Beer and The Conqueror Virtual  Fitness Challenges are excited to bring you some awesome virtual fitness challenges as part of your One Year No Beer challenge!
By signing up for a challenge you will be supporting the growth of OYNB and be setting yourself up with a SMART fitness goal to work towards.
And the best part…the medals are amazing!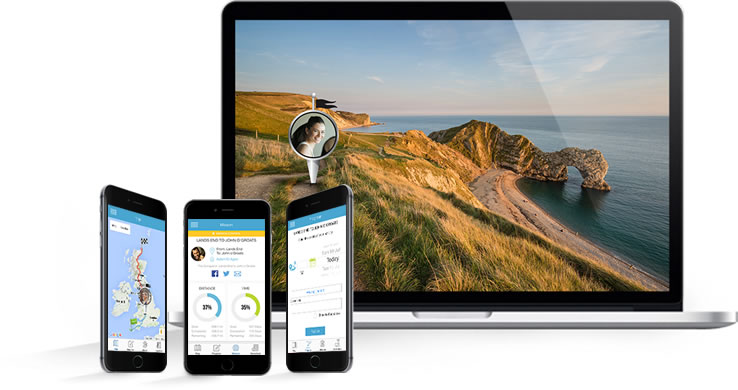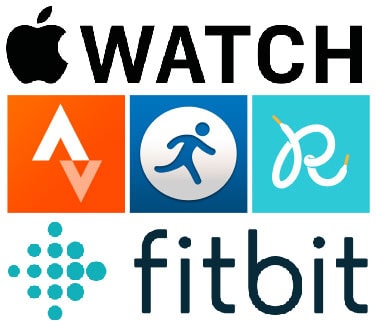 Get Connected
Connect your fitness app or device to the challenge and automatically sync your distance to the challenge.
Currently we connect with: Apple Watch, Apple Health, Strava, Runkeeper, Under Armour and Fitbit
Virtual Fitness Challenge Series
Your next adventure awaits. Choose your next virtual fitness challenges to keep you focused and motivated to achieve your fitness goals.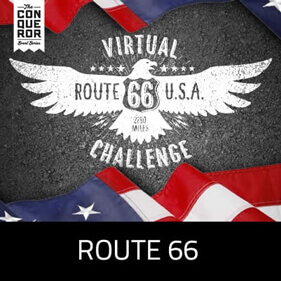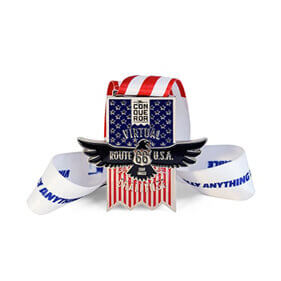 At 2,280 miles, the Route 66 Virtual Challenge isn't for the faint of heart! Working your way from Chicago to Los Angeles on the most historic road in the world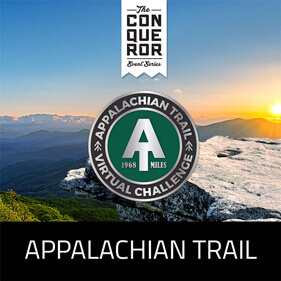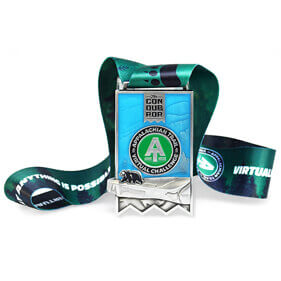 The famous Appalachian Trail. 1,968 miles from south to north will be the ultimate motivator as you work towards completing this epic challenge.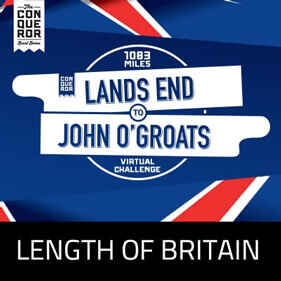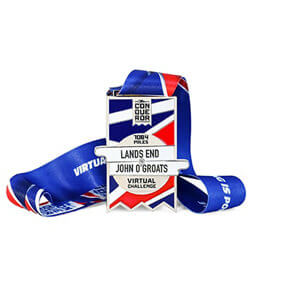 Take on the length of Britain in this 1,083 miles virtual fitness challenge! Make your way north from Lands End to John O'Groats past famous and historic landmarks.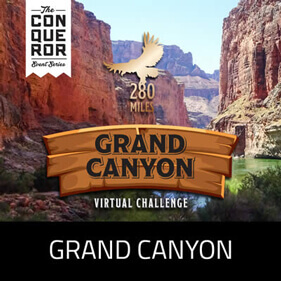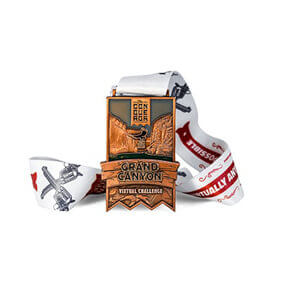 Finishers Wanted Dead or Alive for this 280 miles journey through the Grand Canyon! Take on one of the wonders of the natural world today!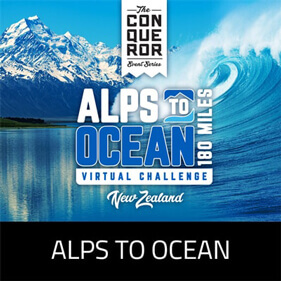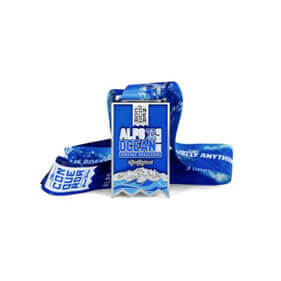 Travel 180 miles from the snowy peaks of New Zealand's Southern Alps to the pristine Pacific Ocean on our first challenge down under!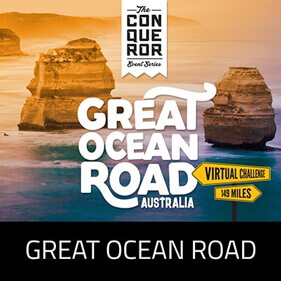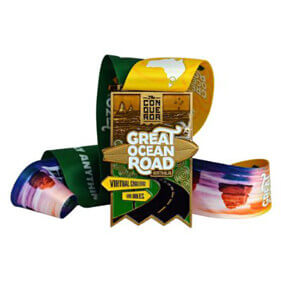 Tour 149 miles along Australia's spectacular Great Ocean Road. Dodge kangaroos and lost in the 60's surfers along this iconic route.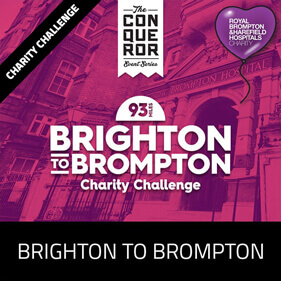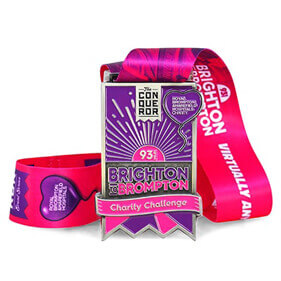 CHARITY CHALLENGE – complete 93 miles and help raise funds for people with Cystic Fibrosis.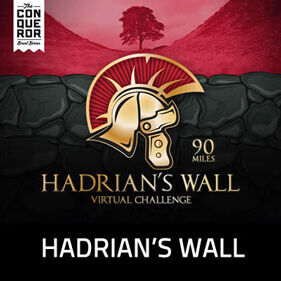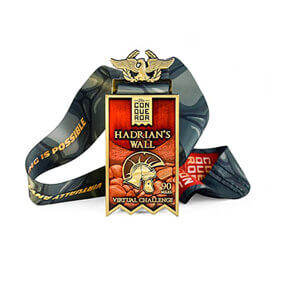 Charge 90 miles across the entire length of Hadrian's Wall, an ancient defensive structure built by the Romans beginning in 122 AD.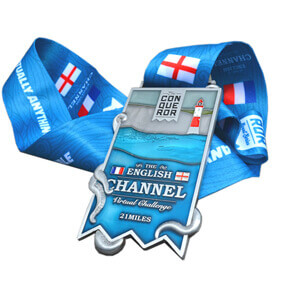 Blast 21 miles across the width of the English Channel between England and France. What lurks below might scare you so be quick!
Earn Amazing Medals & Awesome Apparel
We pride ourselves on offering stunning event medals to reward your achievements.
Each challenge has a range of apparel in 2 designs, men's women's styles, XS-4XL and over 10 colors!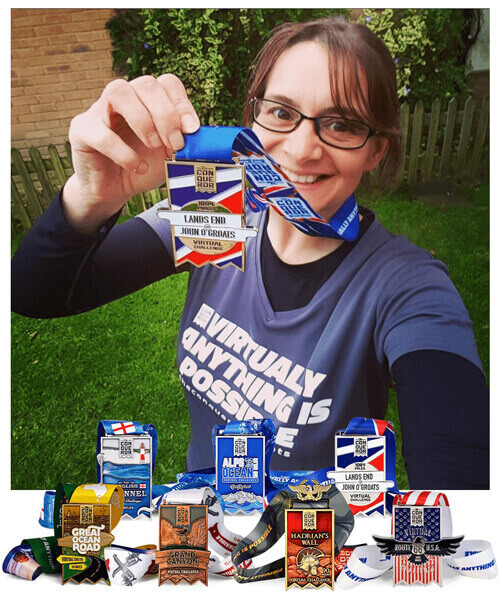 How do I log distances?
You can log distances using two methods
Manually – Either on the web or via our iPhone and Andriod apps. Select your exercise type, add a distance and boom, you're done.
Automatically – Via the range of apps and devices that we connect with. Currently we support: Apple Watch, Apple Health, Fitbit, Strava, Map My Run, Map My Ride, Map My Walk, Runkeeper.
Can I enter more than one challenge at a time?
Absolutely! You can enter as many challenges at a time as you want. You can even send specific exercise types to different challenges. For example you might send your walking distances to one challenge and your swimming distances to another challenge. 
How long does it takes to complete the full distance?
The amount of time it will take you or your team to complete this journey depends on your fitness level, exercise type and team size. Use our handy calculator on each challenge page to work out what it's going to take! You have up to 18 months to complete the challenge.
Can I post past distances to a challenge?
Yes you can. If you have only just found us and want your past distances to count towards a challenge then that's totally fine.
Can I log multiple exercise types?
Yes – You can log any distance based exercise that you do. The common ones that we have icons for are:
Running (indoor and outdoor)
Cycling (indoor and outdoor)
Rowing
Walking
Skiing
Swimming
Eliptical
Wheelchair
All others can be logged to the "other" category.
You can also convert other exercises such as sports that you play or going to the gym etc into distances. We can provide information on some ways to do this.
How do teams work?
Teams are a fun way to take part in a challenge
Basically you share the distance with the other people in your team.
Your team will have your very own team icon on the map.
Each time a team member posts a distance your team icon will advance up the map.
Your team will also be represented on the leaderboard.
You (as in you personally) will also be able to see information about your own achievements and rankings separate from the team.
The distance doesn't have to be divided evenly among team member. You can team up with guru athletes and people just starting out!
So hustle up your friends or workmates and join the fun! 
Each person who wants to be part of the team needs to have their own entry into the challenge. Then the team captain can create the team and the others can join.
How do I access the challenge once I've signed up?
Challenges are hosted on our award winning fitness app My Virtual Mission.
You can access your challenge via the My Virtual Mission website, iPhone app and/or Andriod app. 
All your data is sycned between the 3 platforms.
How much does it cost to enter?
There are 2 registration options to choose from.
Entry + Medal
Entry + Medal + Apparel
You can view pricing for each challenge on the challenge page.
"Great for giving me the motivation to get out of bed and run..!!! A brilliant concept and well designed app…!! 5 stars from me"
– Sharon Birch
"This is a fantastic and enjoyable way to keep me going through the winter."
– Ian Massey
"It's addictive and definitely pushing me to get the miles clocked up. I wouldn't normally sign up for virtual events but this is very different."
– Mick Smith
"The Lands End to John O'Groats challenge is really helping me stay focused and push on"
– Jason Christian
"This is a fantastic and enjoyable way to keep me going through the winter."
– Ian Massey
Achieve your own success like these guys!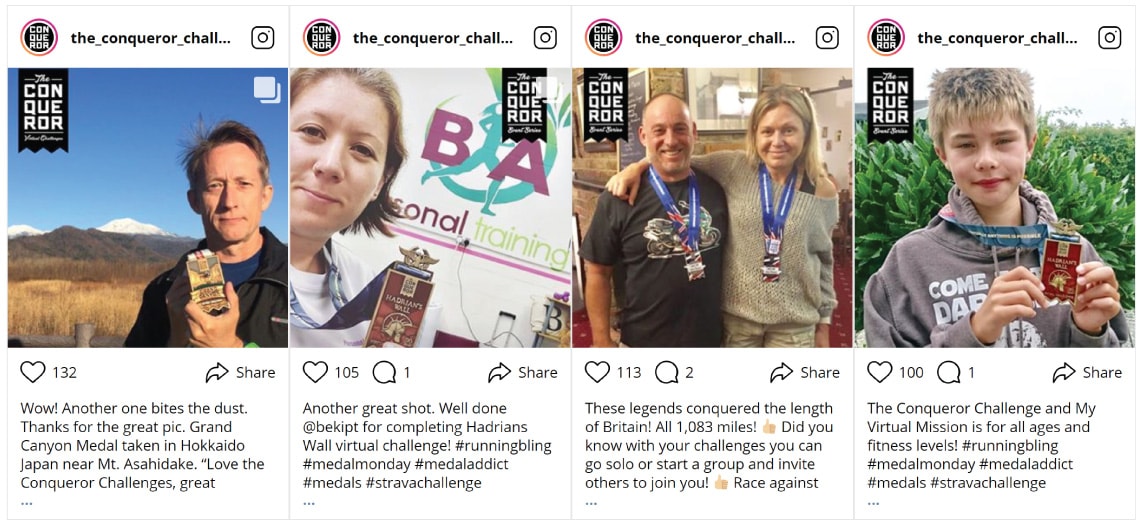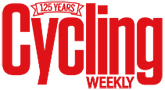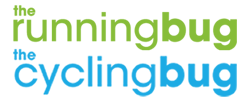 Best cycling apps for iPhone and Android
– Cycling Weekly
The best "powered by Strava" apps
Top 25 honorable mention
– Strava
6 apps that make you a better runner
– The Running Bug