5 Reasons Why You Need To Try The Conqueror Virtual Challenges If You Have A Hard Time Sticking To Your Fitness Routines
April 4, 2022
The single most efficient way to break the cycle, and unlock your true potential.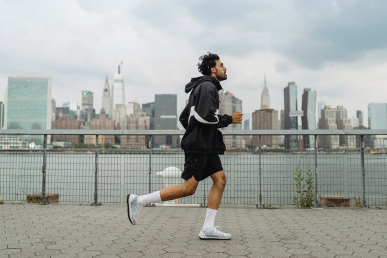 1. Working out in any way, shape or form feels like a chore
We believe fitness should be a part of your daily life, and not only a two-week a year type of thing after you set your new year's resolutions, or when summer gets closer. So, we aim to change the reason WHY you work out. A fitness tracker for your goals, a great community to keep you accountable, a medal to work towards, and a whole bunch of other fun stuff.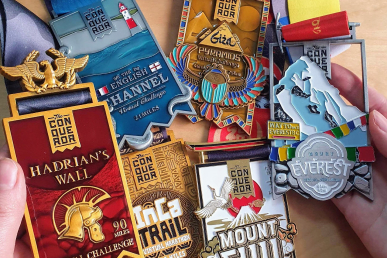 2. Motivation backed by stats
In the past years, over 100,000 people that tried to live healthier lifestyles and couldn't maintain it, gave The Conqueror a shot. Over 90% of them ended up conquering their goal. Out of that 10% of challengers who don't pass the finish line, half of them didn't even begin their challenge in the first place and only signed up. So, if you take those people out of the equation, our completion rate rockets up to an even more impressive 94.7%.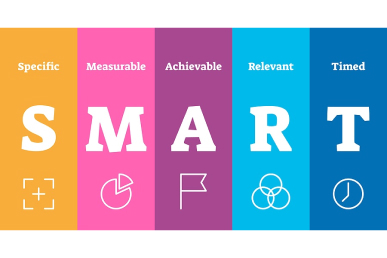 3. Made with SMART goals
Specific, Measurable, Achievable, Realistic, and Time-bound goals are what we know best! By creating our fitness goals in this way, we are far more likely to stick to them. Creating poorly structured goals is the same as setting no goals at all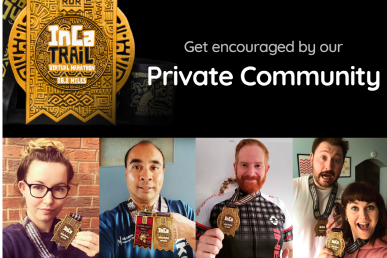 4. One of the greatest online communities
Each participant gets access to our private Facebook group. Words cannot describe how awesome our community is — seriously, they can't. People from all over the world will encourage you, share their stories, wins, and losses with you, and make you feel part of our tribe. Once you've signed up we will send you an invitation link.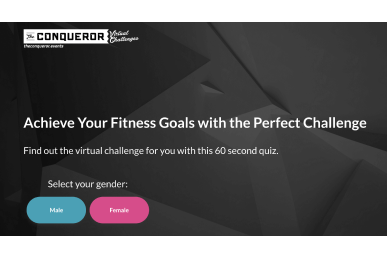 5. One short quiz away from the best starting challenge for YOU
Sometimes, it's hard to figure out what the best way to begin your journey is. We've made it easy by taking the expertise we gained over the years and distilling it into our quiz. This way, nothing is left to chance!
Don't just take our word for it…
"I genuinely cannot give the Conqueror Challenges high enough praise for their setup. The motivation of trying to beat your timeframe, seeing the route you take (with Google Street view for most of the courses), the environmental work they do, and of course, the high-quality medals you can earn… This was by far the best thing I've done for myself!"
Ready to find the perfect virtual challenge for you?
Take the quiz