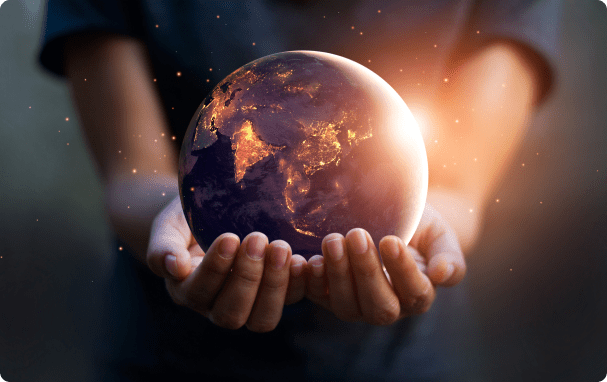 We Care About the Planet
We are committed to partnering with initiatives that help shape the future by rethinking our relationship with the environment and creating a regenerative society.
The main contribution we want to make is to protect the natural environment. So that the next generations can live as freely as we can today.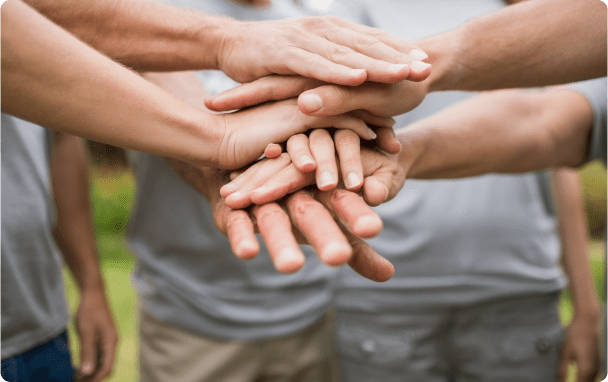 Coming Together to Protect the Planet
Some of us know where to go, and some of us need a little push. Here you'll find something for both. We're offering a way for every single person in the world to be a part of creating change.
Numbers talk back, and the Conqueror community makes a huge impact. Whether you help forests regrow or reduce ocean waste by collecting plastic bottles, our app provides two ways you can get involved. How will you answer the call?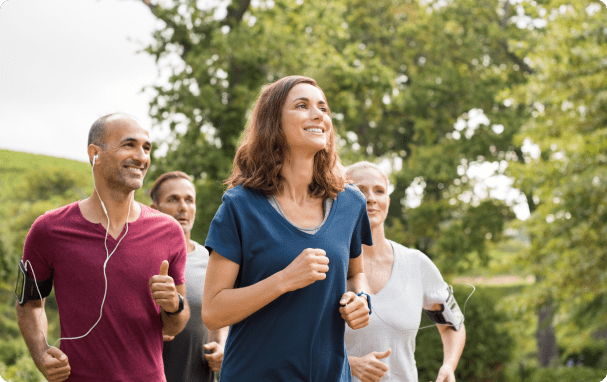 Exercise with a Goal
Doing a good deed not only helps the planet and all the future generations but also helps you stick with your fitness goals because it improves the way you feel about yourself.
You will be even more motivated to reach the 20%, 40%, 60%, 80% and 100% milestones on your challenges. You might run that extra mile or go out even when having an off day.
Help solve the climate crisis in a way that makes sense for you today: choose the initiative that speaks more to you in the App.
10,042,530 Trees Planted
Every time you complete 20% of any Conqueror regular challenge, you will help a tree get planted somewhere in the world.

To make this happen, we've partnered with veritree — a data-driven, restorative platform that connects nature-based solutions with mission-driven companies ready to lead the restorative economy. With on-the-ground monitoring and blockchain verification, veritree improves transparency and trust through data and tools that revitalize ecosystems, strengthen communities, and build climate solutions.
Read more about veritree
Help Reduce Poverty
Our partner, veritree, works with planting organizations across the globe to verify their tree planting projects in locations like Kenya, Rwanda, Tanzania, Canada, the United States, and more. Thanks to the veritree platform, these planting organizations track the impact of their projects from start to finish, so we can be sure that the trees we help to plant are making a real difference.

31,033,620 Bottles Stopped
Every time you complete 20% of any regular Conqueror challenge, you will help stop 10 plastic bottles entering the ocean in collaboration with Plastic Bank.
To make this happen, we collaborated with Plastic Bank — a social enterprise that has stopped the equivalent of over 1.75 billion plastic bottles from entering the ocean to date.
Plastic Bank empowers the regenerative society. They build ethical recycling ecosystems in coastal communities, and reprocess the materials for reintroduction into the global supply chain.

Read more about Plastic Bank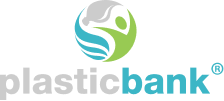 Improve Lives in Vulnerable Coastal Communities
In addition to stopping ocean plastic, Plastic Bank is also improving lives in vulnerable coastal communities.
Collectors receive bonuses for the materials they collect which helps them provide basic family necessities such as groceries, cooking fuel, school tuition, and health insurance.
By collecting with Plastic Bank, Collectors can increase their incomes by up to 40%, providing access to the goods and services we take for granted in the Global North.