Iconic routes you can complete from everywhere
While the pandemic is largely behind us, a new study shows that its effects on our waistlines are much harder to shake. A study by Harvard shows that 39% of people gained weight during the pandemic, with 10% gaining more than 12.5 pounds.
Employees that work from home no longer have the physical exercise they enjoy during their commute (and are much closer to their well-stocked kitchens) than ever before.
According to Adam El-Agez, Founder of The Conqueror Challenge, getting back into a steady well-being routine is challenging. There are several reasons we don't exercise as much as we should. Some of the common mistakes people make are not setting goals, not rewarding themselves, and crucially, not making it fun.
Breaking Through the Exercise Funk with Gamification
Adam's journey with exercise started when he decided to change his office-based lifestyle. He bought several tech gadgets and a new treadmill and started "very enthusiastically" but soon found himself unmotivated and back on his familiar couch.
His approach changed when he found an old road map and realized he could traverse the length of New Zealand if he added his exercise sessions together. He spent his time on the treadmill and virtually made his way down the North Island with a real sense of accomplishment and a great new idea.
Many organizations are already using gamification to motivate students or employees to master skills or challenges. Combining game-playing elements (like competing with others, exploration or scoring points, and earning awards) with difficult tasks increases motivation and enjoyment.
Adam posited that more people would enjoy exercise and remain motivated to exercise every day if they could combine travel and challenges with their fitness routines.
Travel Around the World On a Treadmill
The Conqueror Virtual Challenges is designed to help people stick to regular exercise and maintain their well-being. It comprises a series of virtual fitness events tied to exciting themes. Challenges include walking along the length of the Great Wall of China, swimming across the English Channel, or climbing Mount Fuji.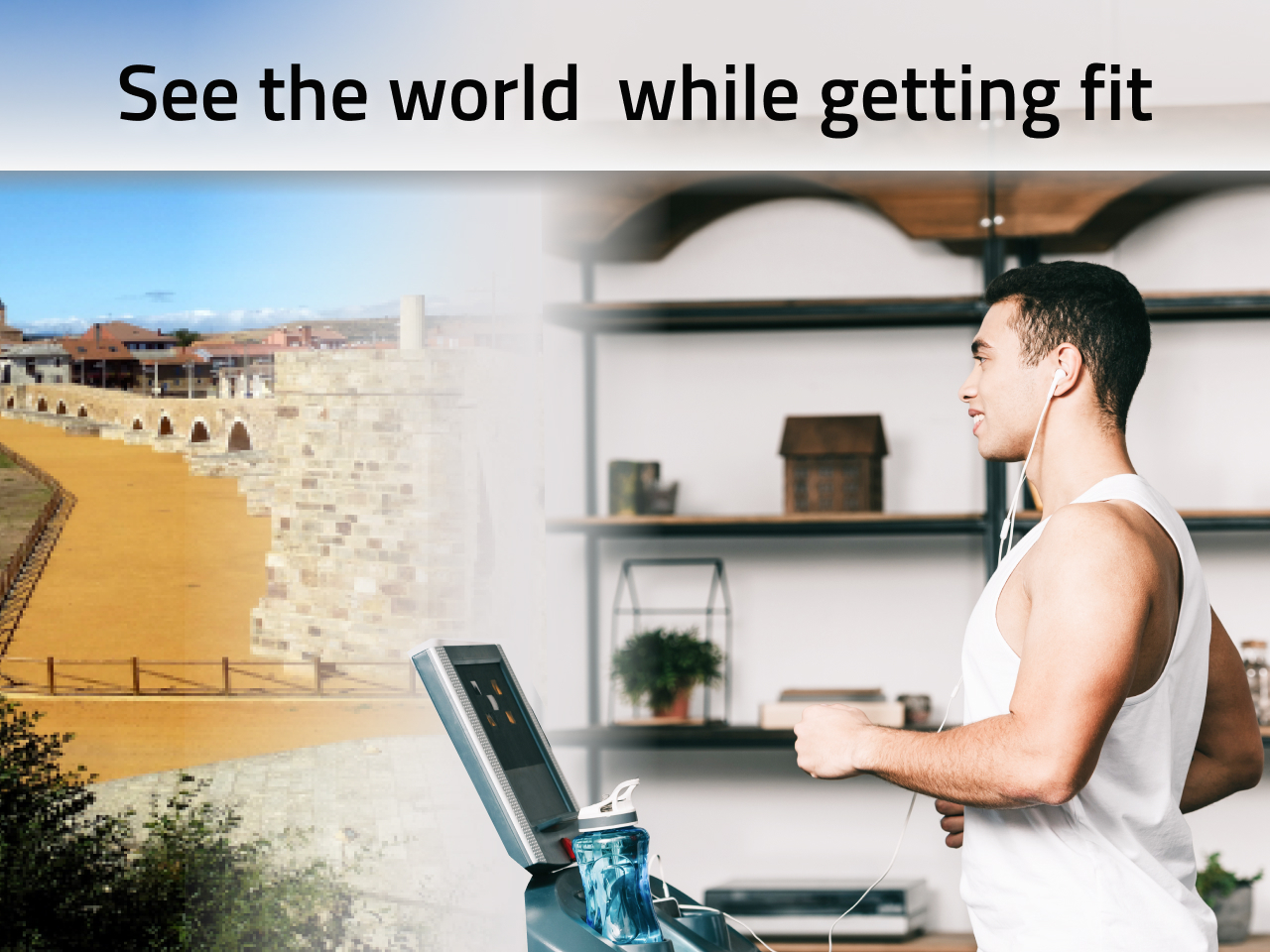 One of the most popular challenges is THE LORD OF THE RINGS Virtual Challenge Series, where fans of the movie and books could follow Frodo and Sam's iconic journey from the Shire to Mordor.
More than 850,000 people have completed​​ virtual challenges since 2016.
It's no secret that people are itching to travel again after years of hard lockdowns and restrictions. The number of trips Americans take to Europe has grown 600% from 2021 to 2022 alone as travellers take to the skies again.
If you are on a budget or unable to travel, travelling via your treadmill is the next best thing. The Conqueror Challenge provides postcards and creative texts at every milestone to keep virtual journeys exciting and engaging.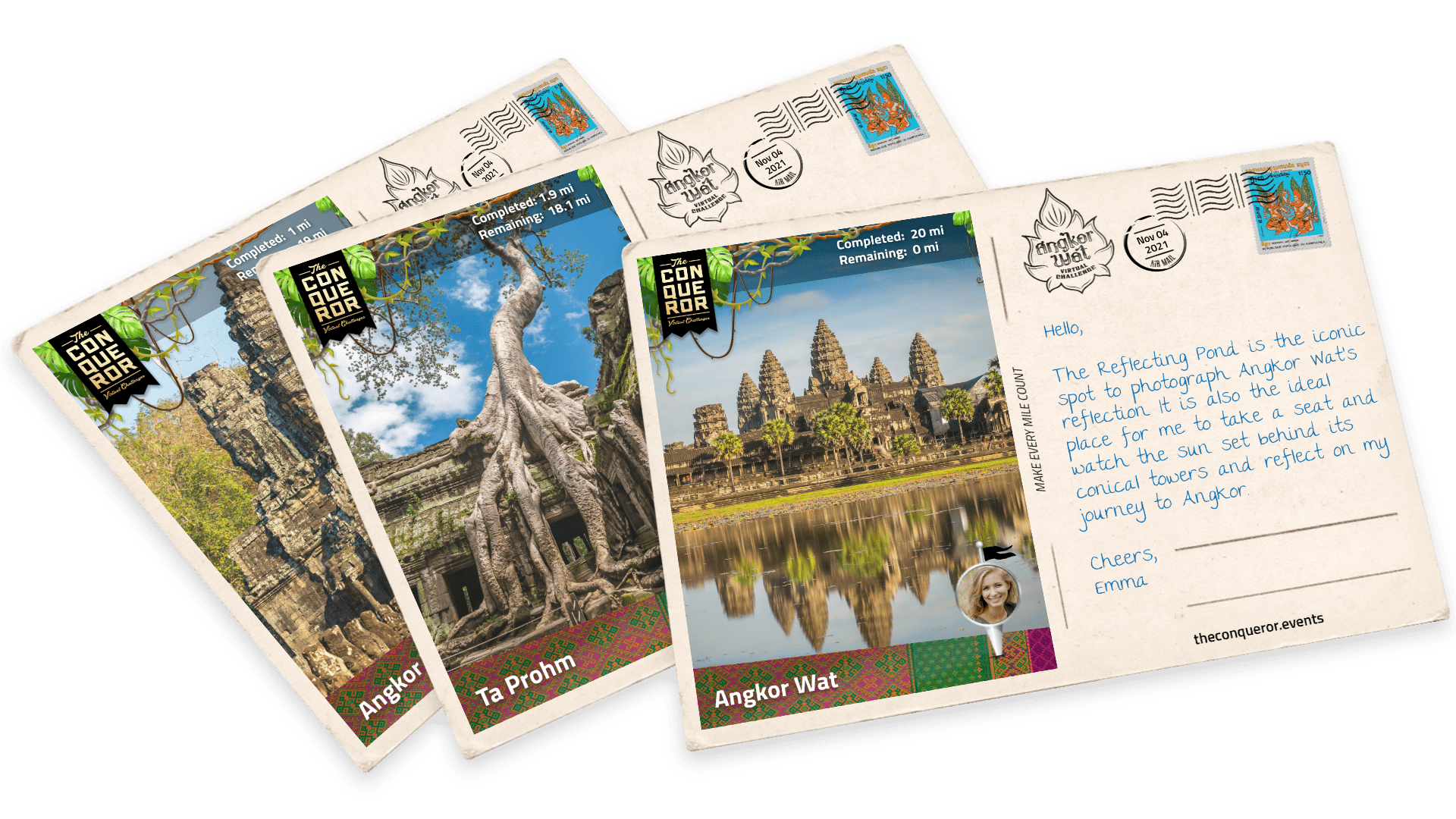 There's no time limit to completing a journey. Participants can walk, cycle or swim at their own pace without pressure or obligation.
Why Is Travel Such a Good Motivator?
Travel and exercise may not seem like a natural fit. However, human beings are hard-wired to explore the unknown and discover new worlds and limits. The desire to challenge the boundaries of what we know is part of our DNA.
We naturally push ourselves to see and do more when given new places to explore. Neuroscientists say that we rewire our brains while we are travelling. New experiences build new neural pathways and make us happier and more creative. This boost of serotonin becomes a valuable motivator while completing The Conqueror Challenges.
Travel isn't the only motivator, however. At The Conqueror Challenges, there are other principles of gamification to keep you going. A reward, such as a beautiful finisher's medal, provides a great boost of serotonin and a feeling of accomplishment.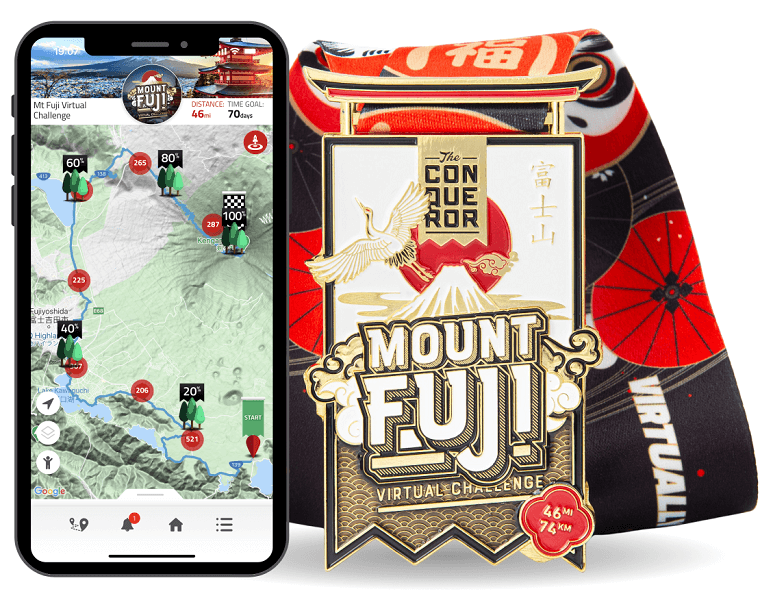 With The Conqueror, at the end of every challenge, there's a medal waiting for you, crafted to represent the path you've completed.
Most Popular Conqueror Travel Routes You Can Complete
There are several challenges to choose from. Some of the most popular routes include:
The Flower Route: The Flower Route Virtual Challenge spans 41 miles of scenic Dutch floral landscapes and riverside scenes, from Haarlem to Naaldwijk. Participants who complete the challenge receive a beautifully designed medal by Dutch artist Piet Mondrian.
The Marathon to Athens: The Marathon to Athens Virtual Challenge replicates the first-ever marathon route, spanning an impressive 26.2 miles. Participants can jog, walk, swim, or skip through the race to complete it.
Yellowstone: Yellowstone Park Virtual Challenge takes you 75mi (120km)through an incredible range of landscapes and ecosystems — a paradise of mountains, rushing waterfalls, volcanic phenomena, and endangered species of animals.
Road to Hana: The Road to Hana Virtual Challenge replicates the mesmerising road of 64mi (104km) from Kahului to Hana, through lush rainforest, verdant cliffs, hidden waterfalls, and spectacular beaches.
Routes vary in difficulty and duration, but everyone is free to complete challenges at their own pace.
The Difference a Journey Makes
The number of calories burnt while completing the challenges will vary based on the activity and current weight. Walking one hour a day while you meet these challenges can contribute to building healthy habits which, eventually, will lead even to losing weight.
Completing a challenge by simply walking every day is fun and highly beneficial. You can find more information or sign up for a challenge at https://www.theconqueror.events/.