Finishers Wanted – Dead or Alive
The Grand Canyon Virtual Fitness Challenge takes you 280 miles along The Colorado River right the way through one of the most remarkable natural wonders on earth – The Grand Canyon!
Each time you complete a distance based exercise activity such as running, walking, cycling etc you advance along the map through The Grand Canyon.
The perfect tool for maintaining focus and motivation whether you are training for an event or just wanting to have fun while keeping fit!
Team up with friends or work mates or go it alone.
Add the impressive Grand Canyon Virtual Challenge medal to your collection today.
Check out your virtual surrounds on Google Street View. See yourself and others on the map and directly on Google Street View.
* Only available where Google Streetview is available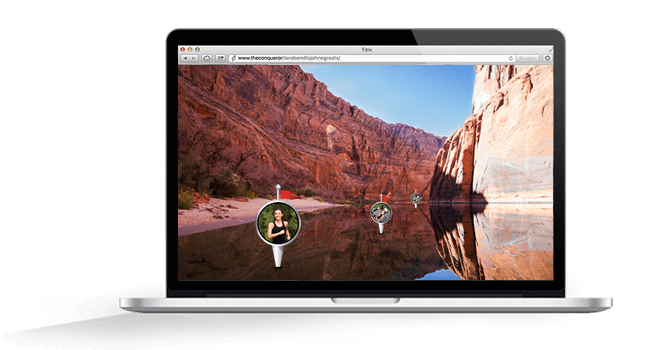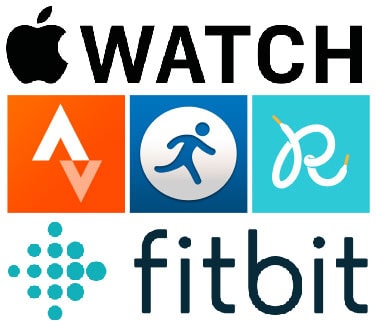 Connect your favourite apps
Sync with your favorite fitness tracker or log distances manually within the web/mobile app.
Currently we support: Apple Watch, Apple Health, Fitbit, Strava, Map My Run/Ride and RunKeeper with more coming soon!
Your Leaderboard, Your Way
View weekly, monthly and all time leaderboards.
Compare your progress against your team, those you follow or everyone.
Filter the leaderboard to compare your progress against other runners, cyclists, walkers or whatever type of exercise that you do.
NEW – Set up a "Community" and filter the map and leaderboard to only show people and/or teams who are part of that community. Perfect for corporate wellness programs, clubs or schools.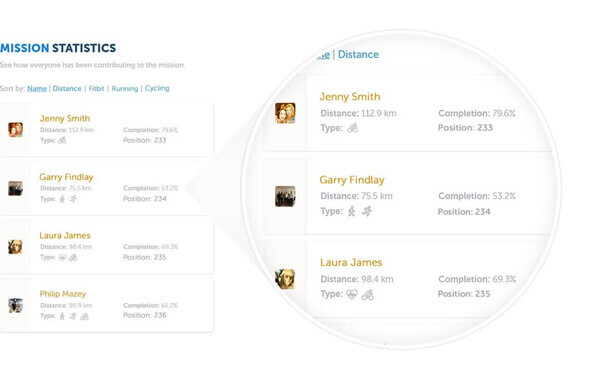 Celebrate your achievement with a stunning, limited edition Grand Canyon Virtual Fitness Challenge finishers medal.
Medals get mailed to you once you have completed the challenge and are guaranteed to stand out in your medal collection!
Not your average t-shirt range!
Take your pick from two designs in men's and women's styles, a huge color range and sizes XS-4XL. Shipped to you once you begin your challenge.
(Select your apparel after purchasing the medal + apparel option)

Access anywhere
Login on the web or through our 4+ star rated iPhone or Android mobile apps.

Team or solo
Get a group of friends or workmates together and share the load or take on the challenge by yourself.

Choose your own timeframe
Pick your start date and chose how many weeks you want to set as your goal to complete the challenge depending on your exercise type, fitness level and how many other people there are in your team (if any).

Multiple exercise types
Any distance based activity can count towards reaching the finish line. Do cartwheels if that's your thing.
What's It Going To Take?
Enter as an individual or in team. Choose a completion timeframe that suits you best. You can change this at any time.
Choose a completion timeframe
280 miles equals
23.3

miles per person, per week.
COMPLETION DATE:
7 January 2020
Hint: 10,000 "steps" is equal to around 5 miles (8km)
Enter The Grand Canyon Virtual Challenge
Entry + Medal
US $29.95 | UK £24.95
Entry into the challenge
Enter solo or as a team
Track on our award winning web or mobile app
Stunning finishers medal
Personalized digital certificate of completion
Medal dispatched on completion
Free global shipping on the medal
You'll love it!
.
Entry + Medal + Apparel
US $59.95 | UK £49.95
All of Entry + Medal
Choose any t-shirt or tank top
2 Grand Canyon designs
Over 10 colors
Men's and women's styles
Sizes XS – 4XL
Dispatched within 2-4 days
Free shipping on medal and apparel
* You can select your apparel anytime after purchase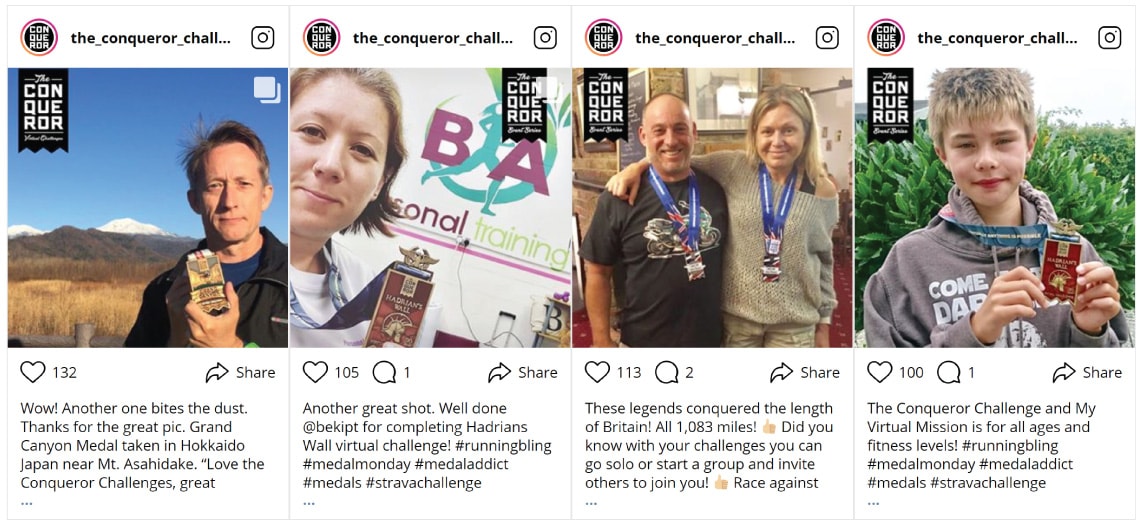 Thank you to our supporters








Q + A
We thought you might have some questions! Hopefully we have answered them below.
Still have more questions? Click here to contact us.
How do I log distances?
You can log distances using two methods
Manually – Either on the web or via our iPhone and Andriod apps. Select your exercise type, add a distance and boom, you're done.
Automatically – Via the range of apps and devices that we connect with. Currently we support: Apple Watch, Apple Health, Fitbit, Strava, Map My Run, Map My Ride, Map My Walk, Runkeeper.
What's stopping someone from cheating?
We do have a number of ways that we can detect cheaters, however we do realise that no matter what we do or how we structure it people are always going to be able to cheat if that's what they want to do. E.g. Put their Fitbit on their dog!
There are no prizes for first place.
If someone wants to cheat then they are only really cheating themselves and wasting their money.
How long does it takes to complete the full distance?
The full distance of the Grand Canyon Virtual Fitness Challenge is 280 miles.
The amount of time it will take you or your team to complete this journey depends on your fitness level, exercise type and team size. Use our handy calculator above to work out what it's going to take!
What is The Conqueror Social Club?
If you join The Conqueror Social Club then you will receive the following benefits:
1. Personalised virtual postcards – You'll receive these when you reach certain landmarks.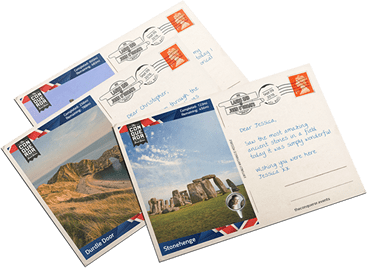 2. Double entry into the prize draws.
Joining The Conqueror Social Club is free and easy. Just tick the box when you sign up.
To receive the benefits, all you have to do is complete any 3 tasks out of the list of options.
Examples of Social Club tasks are
Join our event on Facebook
Share one of our event Facebook/Twitter posts
Like our Facebook page
Comment on one of our event posts on Facebook
Do a status update on Facebook mentioning that you are entering the event
Add a signature to your forum profile to show you are entering the event
These tasks must be completed between August 23 2016 and October 15 2016 to be eligible.
When can I register for the challenge?
You can start this fitness challenge any time. Registrations are open now so feel free to sign up and make a start.
We've made it as flexible as possible so you can backdate your start date to whatever date you want as long as it's after the date we launched the challenge.
I'm already on a mission. Can I log distances to this event also?
Yes – You can log your distances to more than one mission at a time, including this event.
This is a new feature on the My Virtual Mission platform.
Can I log multiple exercise types?
Yes – You can log any distance based exercise that you do. The common ones that we have icons for are:
Running (indoor and outdoor)
Cycling (indoor and outdoor)
Rowing
Walking
Skiing
Swimming
Eliptical
Wheelchair
All others can be logged to the "other" category.
You can also convert other exercises such as sports that you play or going to the gym etc into distances. We can provide information on some ways to do this.
How long does the challenge go for?
You get to choose how many weeks you want to aim to complete the challenge.
You/your team can change this goal as many times as you like during the event.
How do team work?
Teams are a fun way to take part in the event.
Basically you share the distance with the other people in your team.
Your team will have your very own team icon on the map.
Each time a team member posts a distance your team icon will advance up the map.
Your team will also be represented on the leaderboard.
You (as in you personally) will also be able to see information about your own achievements and rankings separate from the team.
The distance doesn't have to be divided evenly among team member. You can team up with guru athletes and people just starting out!
So hustle up your friends or workmates and join the fun!
Can I enter from outside of the US or UK?
We warmly welcome registrations from all over the world.
Join our global community of virtual fitness enthusiasts!
How do I access the event once I've signed up?
The event is powered by My Virtual Mission who have been delivering map based fitness challenges for groups and individuals since 2013.
When you sign up for the challenge you will automatically be set up with a My Virtual Mission account where you can log in and access the event.
You also receive 12 months of My Virtual Mission premium when you sign up so you can set up your own challenges if you want.
How much does it cost to enter?
There are 3 registration options to choose from.
You can view the event pricing on pricing page.