Losing weight doesn't necessarily mean crash diets or strenuous weight lifting in the gym. Research suggests that simply walking thirty minutes a day, most days of the week, can be highly beneficial in reducing and maintaining a healthy weight.
This is good news for people that want to become a little more active or healthier. Walking is one of the most accessible and cost-effective forms of exercise people can do at home.
Understanding the Impact of Inactivity
According to the World Health Organization, 60-85% of people in the world lead a sedentary lifestyle. This involves sitting at school or work, commuting, or watching television for more than seven hours every day.
This inactivity is the cause of several serious and potentially deadly health problems, including heart disease and obesity, high blood pressure, lipid disorders, and depression. Two million deaths can be attributed to physical inactivity each year.
Simply walking for a short period can improve your health considerably. A study published in the Journal of Exercise Nutrition and Biochemistry showed that obese women who walked between 50-70 minutes three days a week for three months lost 1.1 inches around their waists and 1.5% in their body fat.
How to Lose More Weight While Walking with The Conqueror

If you live a largely sedentary lifestyle, any increase in activity will improve your health. However, there are certain things you can do to increase the amount of fat you burn while walking and start developing healthy habits.
Enjoy the process and be patient
Walking can be for everyone, no matter the age or financial status. It is affordable, pleasant and can be done under customised circumstances. This is also something Susan Sommers – a Canadian writer, very passionate about moving and staying fit – can tell. She tried various virtual challenges and wrote a book about the changes that walking can produce in everyone's lives.
In June 2020, during COVID-19, Susan undertook her biggest challenge yet: to complete the 778-kilometre el Camino de Santiago trail virtually in Toronto. She walked 15,000 steps a day through trails, neighbourhoods, and waterfronts for four months to receive her medal in October 2020, a month before her 77th birthday. Since then, Susan has completed six other Conqueror journeys: The Cabot Trail, Kruger National Park, Cote D'Azur, The Grand Canyon, the Alps to Ocean, and North Coast 500.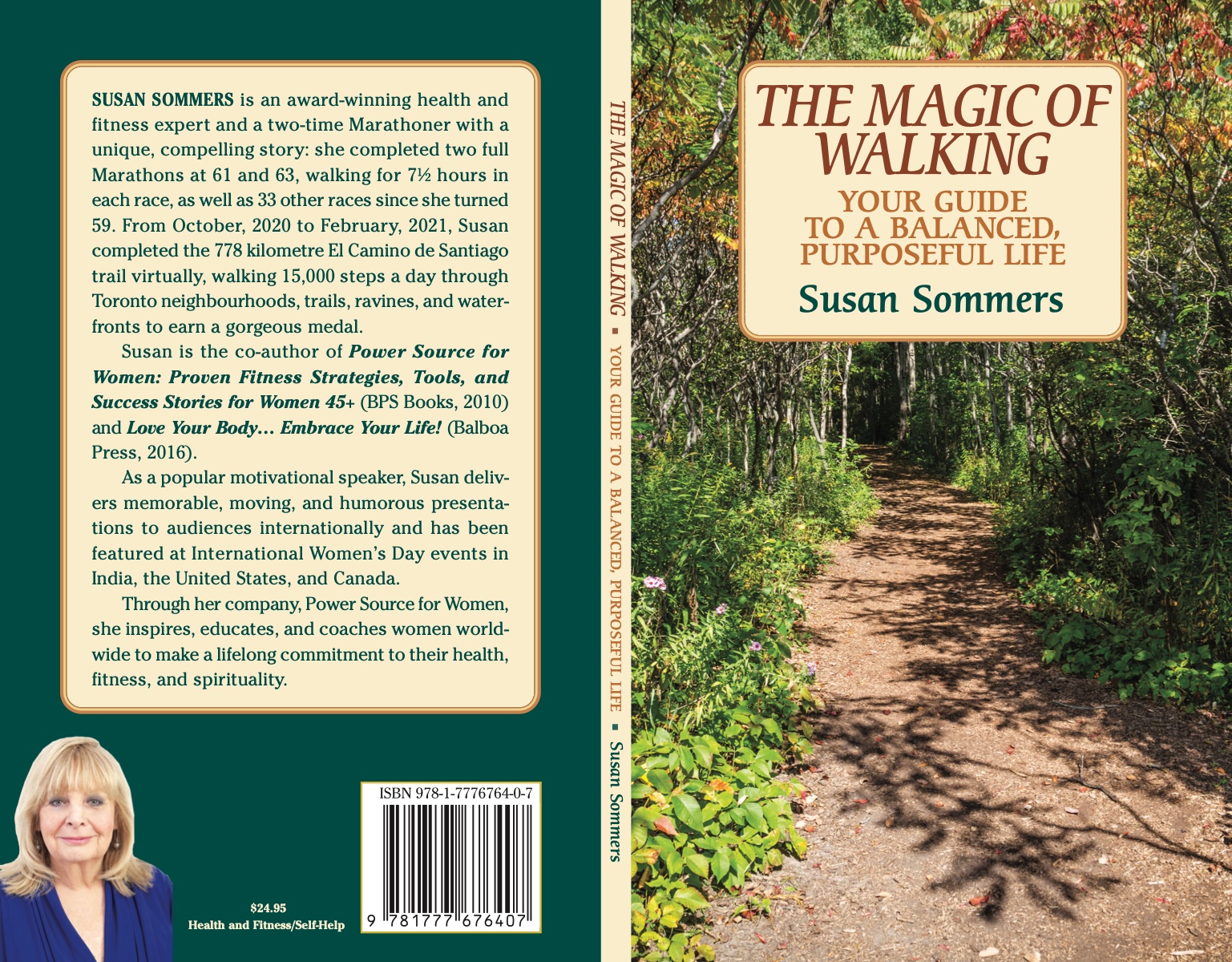 Increase your steps and complete a walking challenge
Many people give up their daily walk because it becomes monotonous.
You can make your everyday walk fun and engaging by completing a virtual challenge like the ones offered by The Conqueror.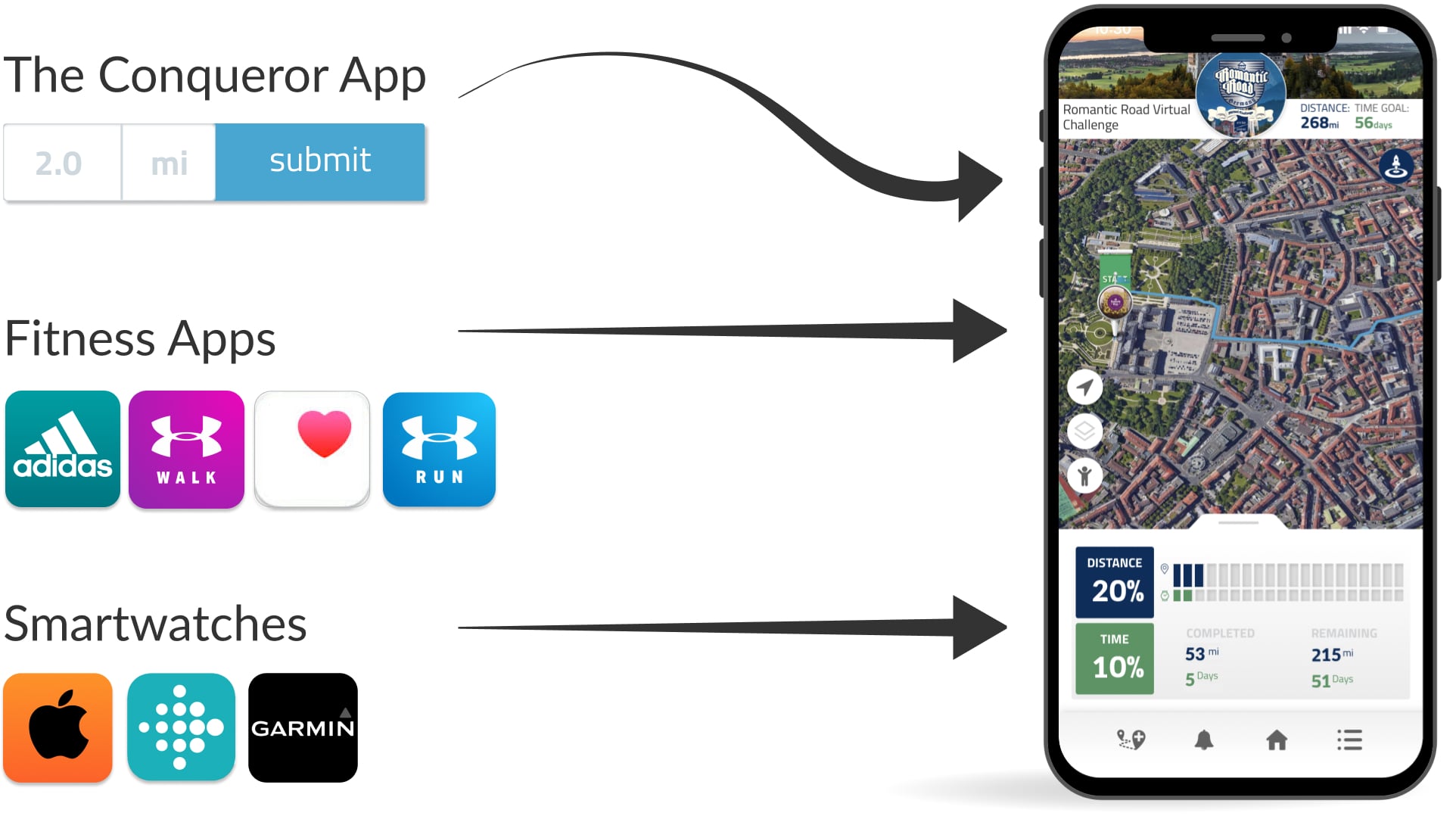 The Conqueror sets virtual challenges against exciting virtual backdrops. You can complete exciting walking routes like the Marathon to Athens, Angkor Watt, Inca Trail or the English Channel and many more. Basically, you can virtually travel around the world while walking in the neighbourhood!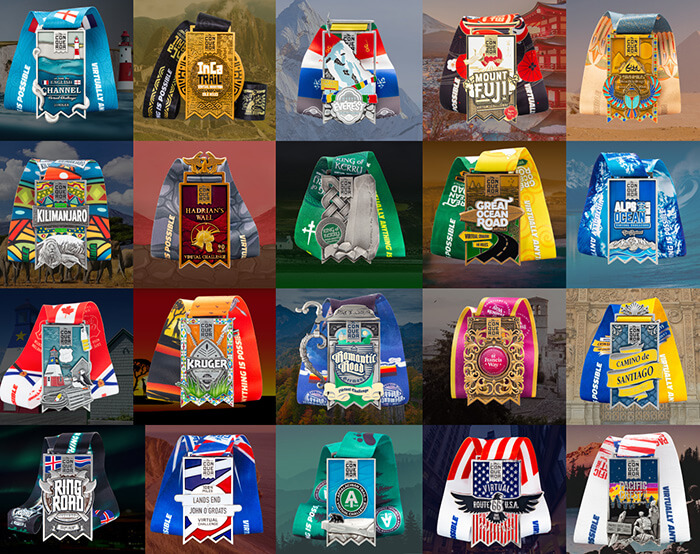 At specific milestones, the app will send you virtual postcards and fun facts about your journey based on the miles you've walked. You'll also receive exciting medals and rewards when you complete your journey.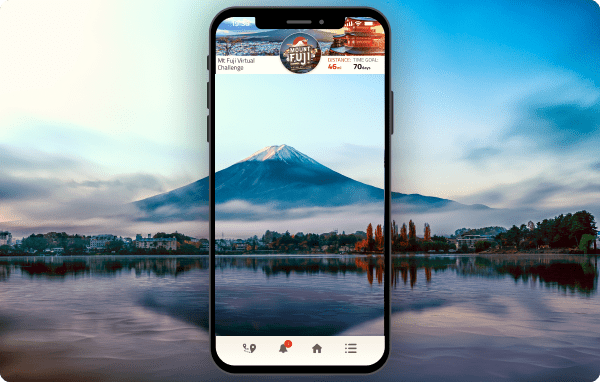 If walking is more fun and more challenging, you're more likely to stick with it. This means you'll walk further and become leaner and fitter, faster.
Walking is the easiest and cheapest way to start if you want to eventually lose weight. It doesn't require fancy equipment or an expensive gym membership – just a little bit of willpower and determination.
Start by setting yourself a fun, low-pressure challenge and measuring your progress over time. Don't focus on your weight. It takes time and perseverance to see results, but it will be worth it in the end.