If you are considering taking part in a virtual challenge this year, I'm sure you will want to know just exactly what you can expect to get out of it and why you should do it in the first place.
Let's start with a really quick recap of what a virtual challenge is, just in case any of you have missed out on our earlier blogs or haven't heard of us before.
In the simplest terms possible, The Conqueror's virtual challenges are distance-based fitness challenges that transport you to virtual locations of your choosing. The route you choose will have specific milestones and virtual rewards for you to unlock on your journey.
Everything runs through The Conqueror app, where you log your distances, track your progress and receive your virtual incentives.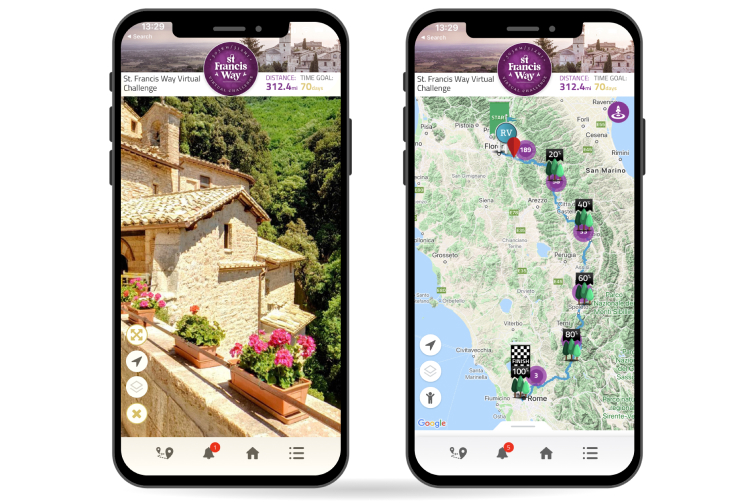 You can compete alone or in a team to break up the distance.
Ok, got it?
Good.
Let's see why these challenges are so great and why you should sign up for one.
Push your limits
Taking part in a virtual challenge helps you challenge how much you think you can do. It helps you increase your stamina and helps to build up your fitness far beyond where it is now.
Even if you are someone who is already reasonably fit and you just want to stay that way, doing a virtual challenge can help you get even more in shape and help you to increase the distances you can manage.
The challenges are constructed in such a way as to have lots of mini-goals and milestones throughout the entire process. There isn't only one goal or one straight road to get there.
This means that you are kept unfailingly motivated throughout your virtual challenge. It also means that you can stop and pick up wherever you left off, at whatever distance feels comfortable to you. You can start off slowly and build up your stamina over whatever time-frame you yourself have picked.
Throwing yourself into the deep end isn't the best way for you to do well and see progress. It is the best way to feel that you are overwhelmed and want to quit.
Virtual challenges do not throw you in at the deep end. They introduce progress and achievement slowly but steadily. At your own pace. This allows beginners, amateurs and experts to get something valuable and worthwhile out of doing a virtual challenge. It also allows them to improve steadily rather than having one burst of motivation and energy and then seeing that fade away.
Tracking your progress on the app will be a great way to see how you're doing and how long it typically takes you to do certain distances. From there, you can better know what kind of challenge you want to take on next.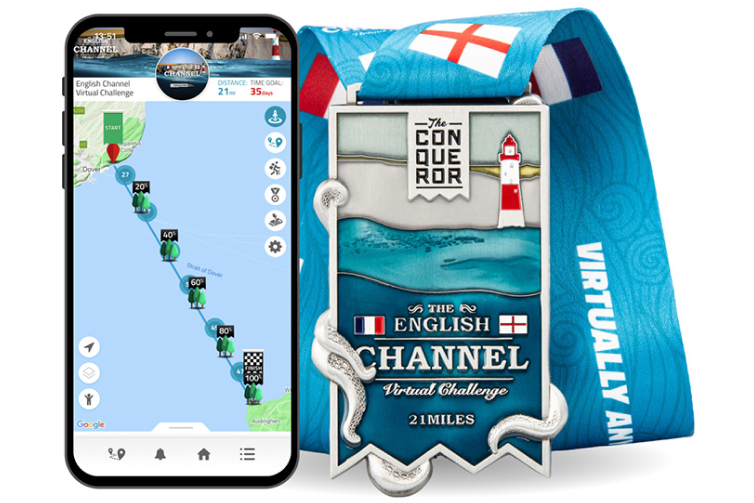 You can pick any challenge that best suits your current abilities and you can move on to a longer one next time if you smashed that first one!
Stay fit
It's hard to stay fit and stay in shape when you are a busy, working adult with lots of responsibilities.
It can be hard to find the time to exercise consistently and it can be hard to stick to attending gym classes or to motivate yourself to go out and exercise alone.
It is much easier to do all of this when you have a specific goal in mind.
And when you have control over tailoring this goal to best fit your own life, routine and schedule.
With a virtual challenge, you can pick your distance, time-frame, and any activity you want to do to complete the challenge.
Yes, any activity.
You can run, walk, jog, swim, do aerobics, do yoga, go cycling, play squash, clean your house, do a HIIT workout, go horse riding, or do any other activity under the sun. For non-distance-based activities, all you have to do is use The Conqueror's activity converter to convert your effort or output into a corresponding distance, and then log this into your app to count as progress within your challenge.
This freedom allows anyone to easily weave the workouts into their daily or weekly routine while feeling comfortable that they can do so. When this process of getting and staying fit is easier, it means we are much more likely to stick to doing it. This means that we make consistent progress over a period of time that we have chosen for ourselves… and this progress will be reflected on the app as well.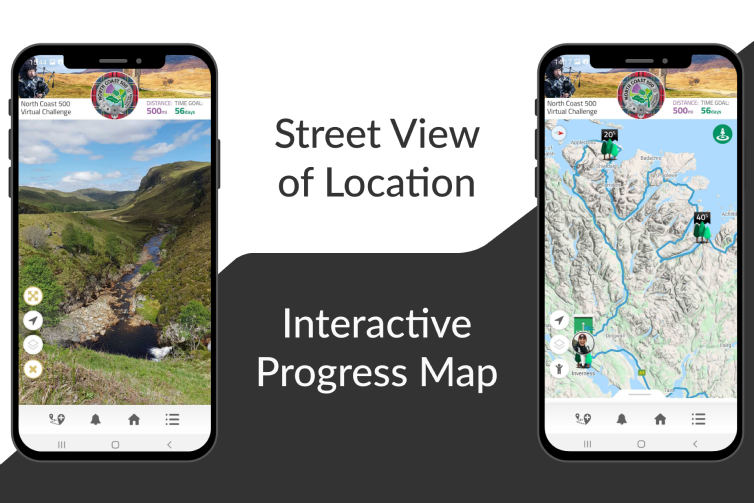 If we decide to get fit, sign up for a difficult class that is beyond our limits, and say we will attend it 4 times a week, this is never going to work out.
If we step out the door deciding to exercise with the vague goal of "getting fit", this is never going to work out.
Signing up for a virtual challenge does work.
It helps you get fit in a way that is healthy, accessible and, most importantly, helps you to exercise consistently.
Virtual challenges give every kind of person with any kind of ability a chance to get fit, and to enjoy themselves while doing so.
Start a healthy life style
Having a healthy lifestyle isn't a one-stop shop.
Being healthy means making changes that you can stick to on a long-term basis.
With a virtual challenge, the health benefits go far beyond what you might expect from your regular approach to fitness.
The reason that virtual challenges help you begin and stick to a healthy lifestyle is the level of incentivization and reward built in during your challenge and beyond. There are both short-term and long-term incentives that provide you with structure and support for your whole journey to a healthier lifestyle.
Throughout your challenge, you will be able to track your progress on a real-life map that will correspond to the location you have chosen. When you reach certain milestones on this map, you will receive virtual postcards from significant places and landmarks, delivered straight to your email inbox. These postcards give you an immersive experience of your virtual location.
And we all know that satisfying feeling of a little digital reward popping up on your phone.
Starting a healthy lifestyle through a virtual challenge is fun and easy. We all love being rewarded for the hard work that we put in and it is these rewards that will help us be persistent with our progress.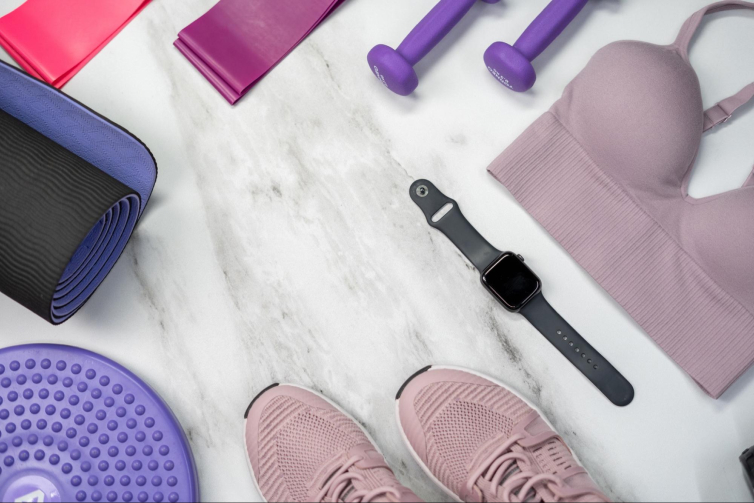 Any other amazing rewards? I hear you ask.
Yes!
There are also wonderful little eco-friendly rewards ready to be unlocked throughout your virtual challenge.
For every 20% of your challenge that you complete, The Conqueror will plant one tree in your honor. This means that every challenger that takes part in a virtual challenge and completes it —more than 90% of them, remember— plants five trees.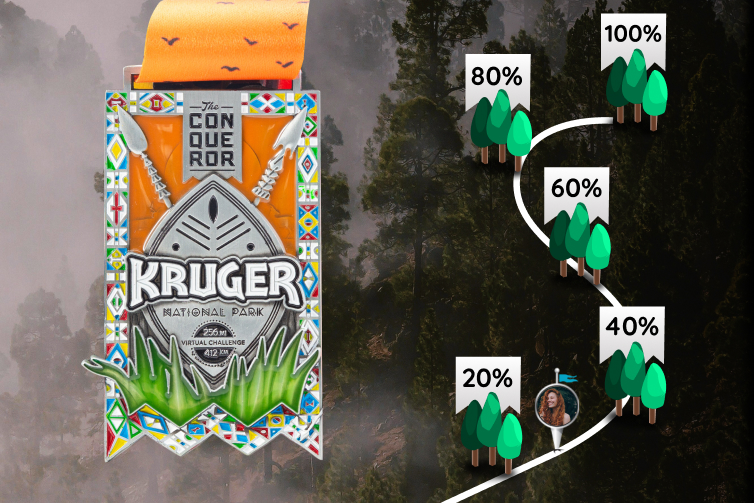 If you are someone who has an eco-friendly and sustainable lifestyle and is incentivized by such an environmentally aware reward, this will be a great driving factor in your progress, especially on days where you don't really feel like getting out there and putting in the work.
A healthy and sustainable lifestyle has many aspects to it and so does a virtual challenge.
They are a match made in heaven, really.
Train for an important event
If you are training or preparing for an important upcoming event, such as a marathon, sponsored race, or even a virtual marathon, taking part in a virtual challenge is a great way to get yourself event-ready.
You can choose whatever activity will be the best training for your upcoming event and you can easily see and track your progress through The Conqueror Challenges app.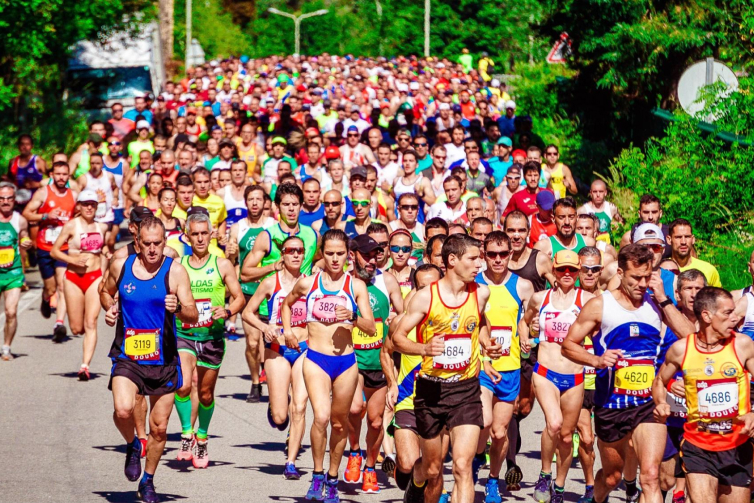 You can also take part in a virtual challenge with friends, family, or colleagues who might also be preparing for the same event you are participating in—a sponsored charity run, perhaps.
Everyone will need their own code for their own challenge, but you can team up and share the distance of any challenge between you.
This means that you can engage in a little healthy competition to keep spurring yourself and others on.
A little healthy competition and group motivation helps you stay engaged in your own challenge and helps pick you up on days when you might not quite feel like exercising.
Speaking of the social side of things, have I mentioned Conqueror's private Facebook community yet?
I haven't?
How remiss of me.
Whenever you sign up for a virtual challenge, you will receive a personal link to join this private Facebook group which only includes other challengers.
This is a great space for you to talk to and connect with other people who have the same or similar goals as you and who are on the same journey…and also a safe space to delve into the stories of other challengers.
The Conqueror community is a superb resource, especially when you are having a down day or you need some group inspiration.
It is also a great way to meet other like-minded people who are into fitness and wellness.
You never know who you might meet and what you might gain!
Lose weight
When it comes to thinking about getting healthy and fit, sometimes we focus too much on losing weight. When we focus too much on it, it can feel like it does nothing but get farther and farther away.
When you are participating in a virtual challenge, losing weight will be a natural by-product of your progress.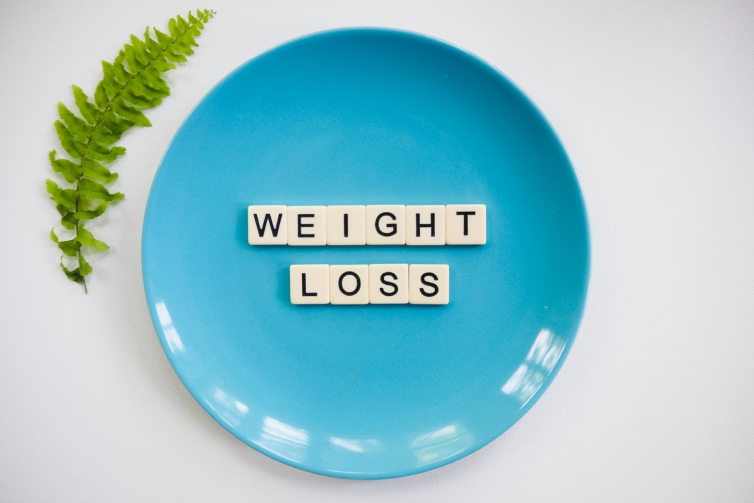 The steady work that you put in to complete your challenge over time will help you get fit and lose weight naturally.
Losing weight is all about strong and steady progress and this is exactly how virtual challenges are designed.
Losing weight isn't always easy—in fact, it is very rarely easy.
But with a virtual challenge you have all the reward systems, support and motivation you need to keep up the good work for much longer than you have ever done before.
We all need a bit of a push and a helping hand sometimes.
Overcome injury
Speaking of helping hands, our final reason why you might want to sign up for a virtual challenge is if you are looking to overcome a physical injury.
Getting back into fitness after having an injury can be a daunting process and it is something that you need to take slowly.
There are plenty of virtual challenges with shorter distances, such as the Marathon to Athens or the English Channel. These can be great starter challenges if you are working your way back to stronger levels of stamina and fitness.
With any virtual challenge available through The Conqueror, you are free to take things at your own pace and work towards your goals whenever suits you.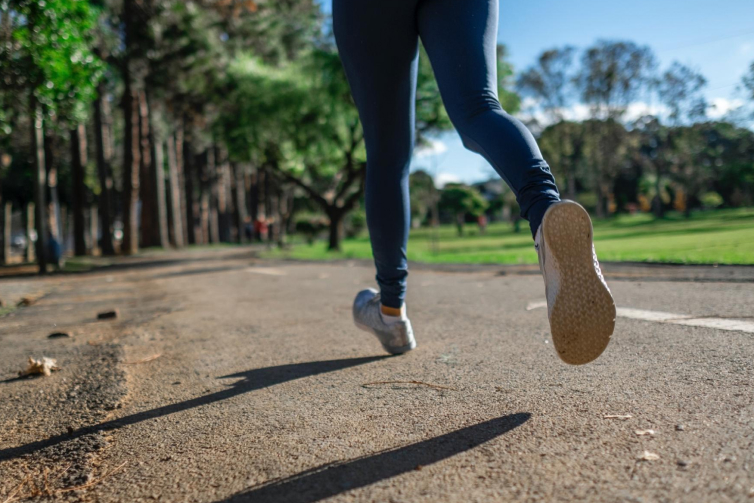 You can progress with any activity that works for you and your body and so, if you are having issues with your ankle, for example, and you can't run, no problem! Unlike other fitness programs, you aren't out of the game because there are things that you can't do.
Whenever you receive any of the shining Conqueror challenge medals in the post after you've finished your challenge, you can be extra proud that you've both completed the challenge and completed your goals in overcoming your injury and getting back out into the world of fitness.
A double victory for you!
Some final words
As you can see, there are many reasons why you should sign up for a virtual challenge.
Whether it is for achieving fitness goals, to start a healthier lifestyle, to lose weight, to overcome an injury, or simply to do something different and enjoyable, there is a lot of value waiting for you to be had in The Conqueror's challenges.
The specifically designed reward and incentive system will keep you engaged and motivated with your exercise in a way that other programs have not been able to achieve before.
Taking part in the Conqueror's virtual challenges with medals is a new road in your journey to fitness and it is one that will get you exactly where you want to be.
If this sounds like something you want in your life, what are you waiting for?
Sign up for a virtual challenge today!